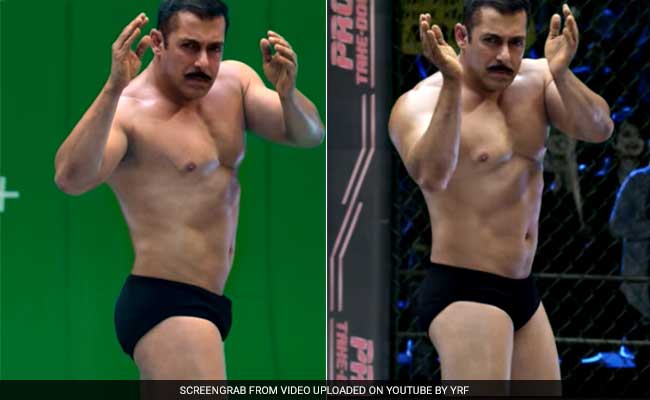 Salman Khan is an actor who is not only famous among the fans for his style but his fitness and six pack abs have also been an example for the fans. Who always kept motivating people to build their body and stay fit. But a viral video has broken the hearts of Salman's die hard fans. Actually, after seeing Salman Khan's body, it has often been said that his body is fake. A viral video seems to confirm those news, seeing which especially the fans of Bhaijaan are very disappointed.
reality revealed
This video of Salman Khan, which is going viral on Twitter, has been shared by the Twitter handle named News of Bollywood, in which Salman Khan is dancing with some background dancers. In the video, Salman Khan is wearing black jeans, black T-shirt and black jacket. In this t-shirt, Salman Khan's belly is visible instead of his six pack abs. The video has been captioned as Salman Khan's 6 pack abs with big belly. Whereas in the movies, the six pack abs are 100% real plastic.
Salman's 6 packs with big stomach. But in film 100% real plastic 6 packs.???????? pic.twitter.com/QWP2yfacns

— News Of Bollywood (@NewsOfBolly) September 18, 2023
Fans were disappointed
Seeing this video, the fans who are fascinated by Salman Khan's fitness are also getting disappointed. A fan shared a disappointed emoji and wrote that people say that he is no VFX artist. A fan wrote that the video appears to be winter, it is possible that Salman Khan is wearing two or three T-shirts. However, some fans have also tried to defend their favorite star. A fan wrote that Salman Khan is not the type to make a video with such a big stomach. This video has been 100% edited.