Who Is Shah Rukh Khan's Best Friend: Bollywood's King Shah Rukh Khan is very famous for his films, acting, romance as well as his friendship. From Salman Khan, Karan Johar, Kajol to Juhi Chawla, Shahrukh has many close friends in the industry. But, do you know who is Shahrukh's best friend?
01
Mumbai: Shah Rukh Khan started his career in 1992 and has dominated the industry since then. It has been more than 3 decades for King Khan in the industry, but his fan following has been increasing continuously. Along with this, the list of friends is also increasing. Shahrukh Khan has many such friends in Bollywood, who stand by him in every situation. From Salman Khan to Juhi Chawla, the names of many stars are included in Shah Rukh Khan's friend list. But, do you know about King Khan's best friend?
02
You will be surprised to know that the stars with whom Shahrukh Khan's friendship is often discussed, King Khan does not consider him but someone else as his best friend.
03
Shahrukh Khan has been with this friend since his theater days. He also considers him his acting guru. Years have passed since the friendship of both of them, but even today no one has been able to take the place of this friend in their life.
04
Shah Rukh Khan had made a tweet a few years ago, in which he had told about his acting guru and this friend. But, if you do not know who is the one who taught King Khan the tricks of romance and acting, then let us tell you.
05
A few days ago, Shahrukh Khan shared a picture with actress Divya Seth, in the caption of which he wrote- 'My best friend Divya, who taught me acting. Don't count the bad ones, all the good scripts are inspired by his learning.' (Photo Credits: Twitter: @iamsrk)
06
Let me tell you, Divya Seth is an actress, who has appeared in films as well as in many TV shows. He is best known for films like Jab We Met, English Vinglish. She was in a very important role in these films. (Photo courtesy: Instagram: @divyasethshah)
07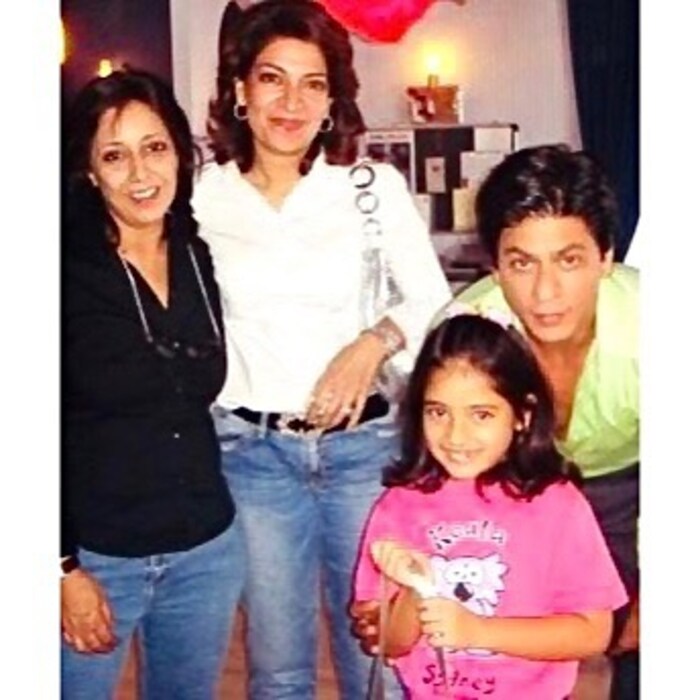 Divya and Shahrukh have studied together in NSD. The mentor of both was Berry John. Not only this, both also worked together in a serial 'Dil Darya'. Divya started her career with the serial named 'Hum Log', Divya got a lot of popularity from this show. (Photo courtesy: Instagram: @divyasethshah)
08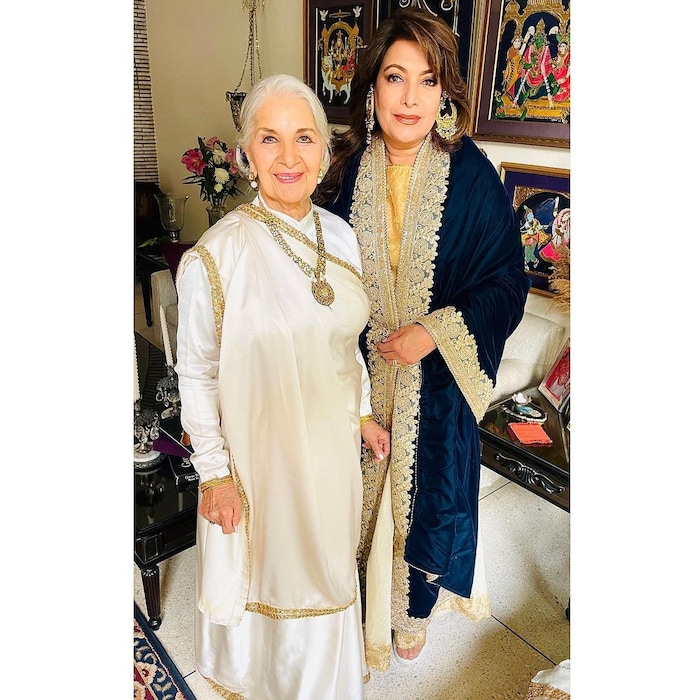 Divya belongs to an acting family. His mother Sushma Seth has also been a well-known senior actress in the industry, who has worked with Shahrukh in 'Kabhi Khushi Kabhie Gham'. (Photo courtesy: Instagram: @divyasethshah)
For More Related News Visit Entertainment